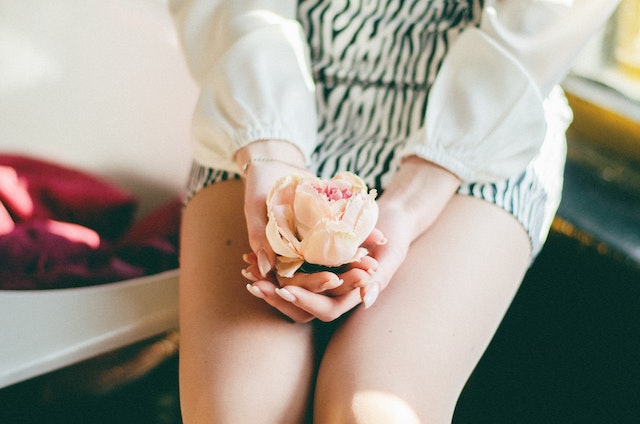 Would you like to get involved in Daddy Dom relationships but have no idea what to start with? Fortunately, you can read this article. It outlines the main DDLG relationship rules as well as gives useful tips on how to have a fresh start and productive boost of such affairs. Keep reading to learn more about the connection between a Daddy Dom and Lady Girl and good luck in your sizzling adventure. 
DDLG Relationships Meaning—All Aspects Outlined
The meaning of Daddy Dom relationships assumes a kinky roleplay between two adult people, typically, an older man and a younger girl, though the roles can be interchanged. Some sessions may include BDSM aspects — everything depends on the preferences of both partners. The bonds between a Daddy Dom (DD) and Lady Girl (LG) are also known as the DDLG connection.
The main concept of such affairs is that a lady is submissive toward her partner. She may do some naughty things and then achieve sexual punishment. Usually, it comes in the form of different kinds of erotic sessions. In this case, it is essential to remember BDSM rules to have a safe experience. By the way, either Daddy Dom or Lady Girl may act as dominants.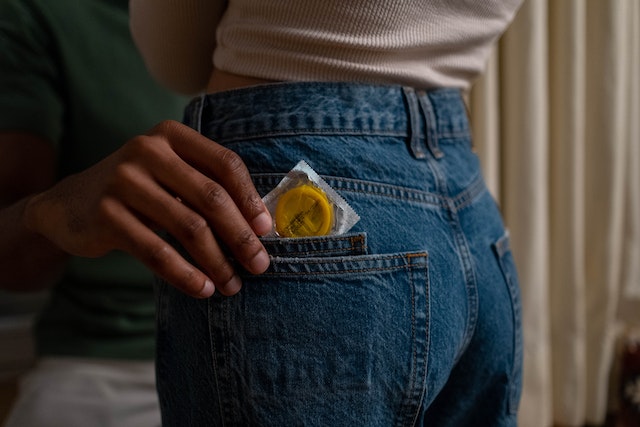 Advantages of Being a Daddy Dom
Actually, being a Daddy Dom has numerous advantages as long as you are seeking an additional dose of control in relationships and exciting emotions. Many individuals have considered sexual arousal by dominance and submissiveness as pathology. However, the modern world has changed the views and prerogatives of people. As the research says, more than half of respondents enjoyed their partner's submission or their own submission. That is why many men see Daddy Dom and Little Girl relationships as an advantage of opening up new sexual horizons. So, what exactly can you experience by becoming a Daddy Dom?
Experiencing an absolutely new level of control
It is often enjoyable for some men to become daddies because they can open up new prospects for managing relationships. They can wish the way their partner behaves and determine the punishments in case a Lady Girl is too naughty. Who doesn't want to run the show and lead the relationships? Once you are a Daddy Dom, your partner should obey you, which can bring more excitement than you even imagine.
Seizing a chance to have healthy relationships
What makes a good dominant? Most often, it is an ability to showcase respect to your partner. Moreover, a good DDLG connection should be based on mutual understanding and support. Therefore, you can seize a unique chance to create special chemistry with your Lady Girl. Such a strong connection may result in something unusual if both of you are ready for this.
Having a sex boost
It goes without saying that you will experience a significant boost in your life since sex in new relationships brings many pleasures. Here are some reasons for that:
By dominating the person, you become more confident as a partner.
You can let your imagination run wild and experiment with different props and tools during the sessions.
You will experience a greater orgasm by knowing that you deliver satisfaction to Lady Girl.
Different role-plays may deliver different sensations, so it is worth playing around.
Advantages of Being a Lady Girl
Lady girls may derive more from Dom Sub Daddy relationships than being submissive only. Aside from being more satisfied with her sexuality, a Lady Girl can explore numerous facets that will be beneficial for her life in the future. Here are some perks of being an obedient Lady Girl you should know:
Experiencing an additional dose of treatment
A Lady Girl can enjoy special attention from her daddy, since men tend to treat their babies in the most extraordinary way. Numerous pleasing things are waiting for Lady Girl, such as:
Additional care and the feeling of being protected
Gifts and flowers
Compliments and affection
New sexual experiences
Having a caregiver
What is DDLG relationships? This is when a daddy cares about his babe and fulfills her desires. Numerous women are on the lookout for caregivers to be by their side. Being involved in such relationships makes the girls feel more protected and desired. Aside from boosting confidence, it allows many women to achieve their life goals.
No need to charm anybody
The Daddy Doms are already enchanted by their ladies when offering them such types of relationships. You can skip those boring dating games and proceed with exciting ventures at the very beginning of your interaction. This is an absolutely new experience that allows a woman to focus on her desires and on the desires of her partner rather than finding ways to impress a man.
Understanding Daddy Dom Relationships—Useful Tips To Follow
If you want to give more vibrancy to your Daddy Dom and Little relationships or you just have no idea how to give your interaction a new flow, incorporate these tips into your life and you will see that your bonds will develop smoothly and at an easier tune. Both men and women can derive the most from these tips to bring their affairs to a whole new level.
The introductory conversation is essential
The introductory conversation is the most essential part of building Daddy Dom Little Girl relationships since it defines its overall flow. Think about how long you are going to be involved in such an interaction. Are you going to have sex sessions every day or once a week? Are further relationships possible outside the bedroom? Both Daddy Dom and Little Girl should be equal participants during an introductory conversation. In case you have no idea what to ask your partner, feel free to use these questions and inspiration:
How often will our scenes take part and where?
How will we showcase our admiration and feelings toward each other? Will it be in the form of a gentle physical sign or something harsher?
Are we going to plunge deeply into Both Daddy Dom and Little Girl role plays or use some essentials?
Which clothes are suitable for our sessions?
Are we going to play naked?
Would you mind if you use floggers (or other devices) during the role plays?
What about achieving (giving) punishment in public places?
Can you determine 3 main traits you would like your partner to possess?
Talk to your partner to make things clear
Before getting involved in Daddy Dom gameplays, it is necessary to have a productive conversation with your partner. Therefore, you will achieve more pleasure from your connections and there won't be any misunderstandings. Your discussion may consist of the following aspects:
Deciding on your ages. Both Daddy Doms and Little Girls can assign their ages. They can differ from real ones. By the way, a 30 years old can pretend to be a 16 years old teen. You can make your roleplays as expressive as possible.
Discuss rules. Following the rules is essential for both parties. This will show your respect and affection towards your partner. You can even sign up for an agreement to make all the things clear.
Determine the punishments. One of the parts of DDLG games is to punish the partner sexually. This is also a matter of concern since identifying possible limitations is a must.
Discuss the scenes. It is necessary to talk about which clothing you are going to use during the scene, which props it is possible to incorporate and whether you are going to play extemporaneously or based on a particular scenario.
Come up with a list of the rules
You will hardly achieve a positive experience from DDLG games without following a particular set of rules. Even though it is necessary to set up the restrictions and desires individually, you can use the following rules as an example.
Define how you will call your partner during everyday life and sessions. It can be something sweet like Cutie, Babe, Daddy, or something more extravagant, such as Master, Dominatrix, and so on.
Decide on the time for your scenes. Both partners should feel comfortable with the time. It is even possible to schedule your meetings in advance.
Show off your attitude and treat your partner with respect.
Prepare particular apparel for your meetings.
Kiss and touch your partner only when it is allowed for you.
Don't smoke or drink.
Act as a particular character during the sessions.
Get loud/Be quiet during the roleplays.
Define the stop word for your safety
No matter which direction your sessions flow, you will need to specify the possible limits and come up with a stop word in case the limits are broken. This is a typical practice for those who are engaged in BDSM sessions, so it is necessary to protect you and your partner as well. Here are some tips for coming up with the best possible stop word:
Don't use the phrase since it may take longer to pronounce it.
Use words that consist of 3 sounds. Red, Call, and Stop are nice examples.
Make sure you don't use a particular word during your sessions. It should be something unique and ear-catching.
The majority of BDSM and DDLG couples use the word RED since it notifies about the danger and makes the person stop the action.
Don't forget about aftercare
Regardless of how wild and naughty your role plays are, you should always talk to your partner after the session and demonstrate your care. This will make your partner feel safe and confident about the next scene. Ask your Little Girl or Daddy Dom what they like and what things require improvement. Such constructive conversations will certainly contribute more confidence, enjoyment, and pleasure to your Daddy Dom and Little relationships.
Summing Up
If you want to uncover the exciting possibilities of Daddy Dom relationships, you should prepare yourself for absolutely new experiences that are both seductive and frightening. The cornerstone to building a strong and successful connection is not only finding your partner but setting up the chemistry and developing it. Being a part of DDLG bonds means showing respect for your partner's feelings and bringing satisfaction to them regardless of the role you play. Once you have all these boxes ticked, feel free to enjoy your sexual ventures and improve your Daddy Dom relationships with every new session.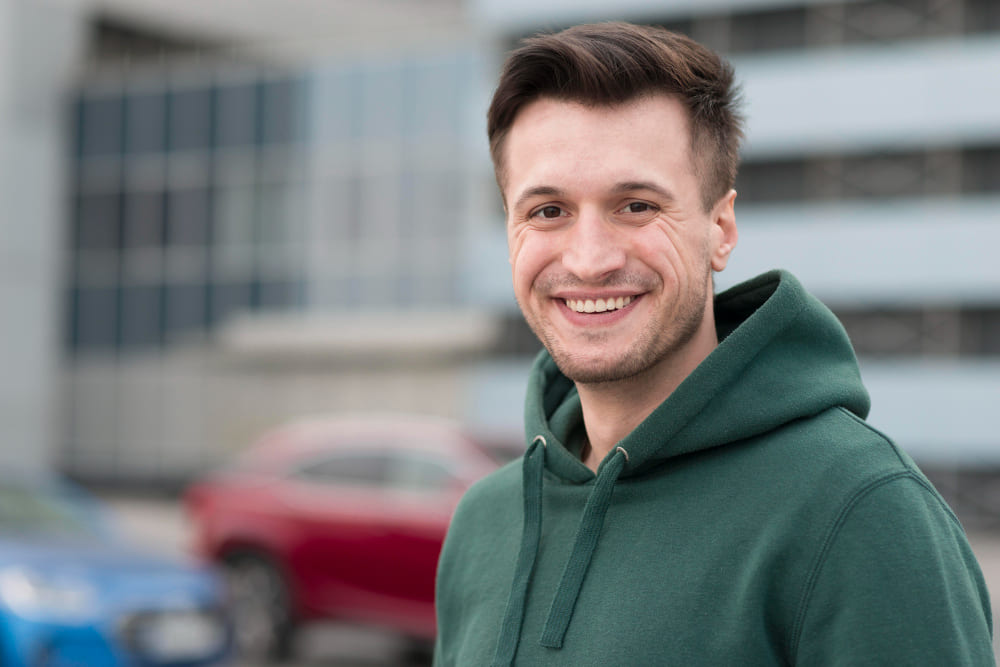 Chris Newman is a renowned dating expert and passionate writer. Through his writing, Chris aims to empower readers with the knowledge and tools necessary to build meaningful connections, enhance self-confidence, and overcome obstacles in their romantic journeys.
His articles and blog posts cover a wide range of topics, including dating tips, relationship advice, self-improvement, and personal growth. Chris is known for his ability to break down complex concepts into practical, actionable steps, making his guidance accessible to readers of all backgrounds.