When we meet somebody special, we feel excited and happy. We are eager to spend more time together, and get to know each other better. Still, there is one crucial question that most people are wondering about "How long to wait before having sex in a new relationship?" This is what we are going to discuss in the following article. 
First Time Sex in a New Relationship
The question of the first sex in a new relationship has been discussed for a long time already. Some people follow the concept of three dates. They are sure that it is not necessary to wait for a long time while getting into bed on the first date is also a bad idea. It should be mentioned that experts also can't provide a definite answer. Specialists find it difficult to be precise while answering when to have sex in a new relationship due to a few reasons.
First of all, all people have a different idea about a relationship. Somebody may think that it is regular meetings and spending time together. Others are sure that it is necessary to make some official statements and let the public know about their connection. That's why you can't give a detailed answer to this question.
It is interesting to know that recent studies mentioned that half of the participants had sex a few weeks after the first date, and a little bit less had intercourse on the first date or later. Probably you will be surprised to know that plenty of people had sex even before the first date. As you can see, timing is so various when it comes to when should you start having sex in a new relationship. It all depends on the partners and only you two should decide about the right time.
3 Signs You Are Ready for Sex in a New Relationship
If you want to make sure that you and your partner are ready for getting close, then keep an eye on the main signs that you are. They will help you clarify the situation and understand what way your relationship is developing.
1. You feel okay to discuss contraception
Usually, topics related to contraception are not the best idea for the first date. That's why, if you feel enough comfortable discussing contraception at the early stage of your acquaintance, then you will not need a lot of time to go to the realizing your sexual desires. Mind that passion often contributes to pregnancy and this is probably the last thing that you want to deal with. Therefore, feeling comfortable talking about contraception is crucial.
2. You are seeking the same type of relationship
It is great when two people have the same dating goals and expectations from communication. This way, they can avoid related pain, and achieve mutual purposes. It also means that partners have everything for building a strong physical and emotional bond.
3. You feel a strong emotional bond
You can go to such a serious step as sex if you feel a strong emotional connection with a person. In case you are relaxed and comfortable beside your partner then it is a sign that you both are ready to bring sex into your relationship.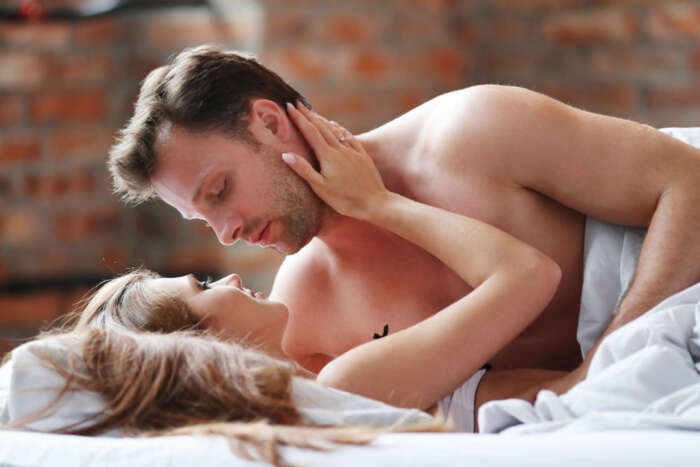 Different Views: How to Talk About Sex in a New Relationship?
It happens that some people feel crazy, and can't cope with a physical attraction. How to start sex in a new relationship? You can discuss popular sex festivals to check the reaction of your partner. However, it is important to be careful. If you seek opportunities to have sex but another person is not ready to implement kinky role play ideas, then you should mind one simple rule. There are no compromises when it comes to intimacy. You can't insist on having sex if the partner doesn't feel like doing it. In this case, you either agree to wait or decide to move without a particular person in your life.
Of course, you can follow a good tip on how to discuss sex in a new relationship, and find out what prevents the person from making love at the given moment. The partner might deal with different kinds of former traumas. You can try to deal with them if you want to build trust and a serious relationship. Otherwise, it is useless to waste the time and effort of both sides.
Final Verdict
How to bring up sex in a new relationship? First of all, you should be frank and let another person know about your expectations. Next, you both will make the final decision. Mind that specialists mention that people who start bringing sex into a relationship too early should be ready that passion will go down sooner in comparison to those cases when couples decided to wait a little bit. Finally, having sex or not depends totally on you and your partner. Only you decide on the right time to get closer as you both should feel enough comfortable, secure, and ready for such an important step.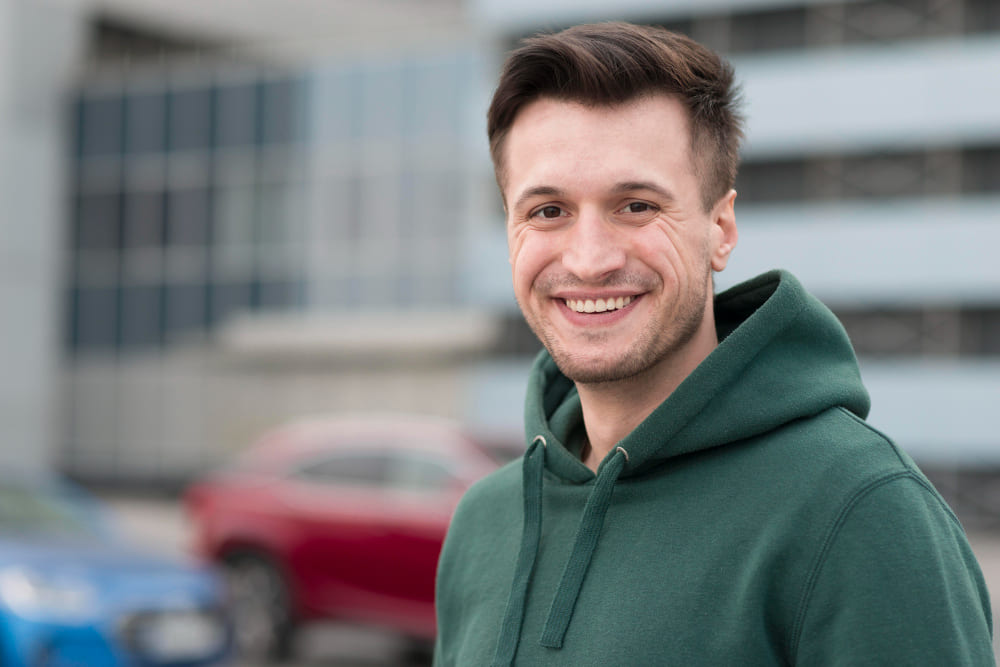 Chris Newman is a renowned dating expert and passionate writer. Through his writing, Chris aims to empower readers with the knowledge and tools necessary to build meaningful connections, enhance self-confidence, and overcome obstacles in their romantic journeys.
His articles and blog posts cover a wide range of topics, including dating tips, relationship advice, self-improvement, and personal growth. Chris is known for his ability to break down complex concepts into practical, actionable steps, making his guidance accessible to readers of all backgrounds.