A scissor sexual position, also known as tribbing, is a special pose in sex between two female representatives. The main idea of scissoring is when both partners rub their vaginas simultaneously. Moreover, it is possible to apply a number of poses to achieve the result — bringing the orgasm to both sex participants. Would you like to learn more about scissoring and the best way to incorporate this pose into your sex routine? Scroll down to learn the basic tips that will definitely give your intimate life a boost. 
What Is The Scissor Sexual Position? — Basic Info To Know
If you are a fan of lesbian porn, there are high chances you have examined the scissor sexual position images and videos. The pose involves two women who face each other. They need to spread their legs just like scissors so their vaginas meet with each other. Such a position allows both females to stimulate their G-spots at once so that both partners can get an orgasm.
It is possible to experiment with movements, speed, and pressure to get the highest pleasure possible. It is worth mentioning that not only lesbians use this position. Numerous traditional and gay couples try it to stimulate their genitals and spice up their sex life. Whether you are going to embody the best kinky role play ideas or just want to improve your sexual life, scissoring may be the best way to try something different. This pose will allow you to achieve absolutely new sensations, so keep following the tips below.
Useful Scissor Sexual Position Tips To Get The Most Of Your Experience
If you want to kickstart your naughty games in bed, scissoring is a good option to try. However, it is still advisable to follow some expert recommendations to do everything correctly and enjoy the utmost pleasure. By having the following tips at hand, you will make the best use of your new sexual experience.
Use the correct angle
When it comes to scissors, the angle makes a big difference. By using the right angle, you can control your sensations during the motion and deliver the best pleasure possible to your partner. Choosing the right position requires time and patience. You will need to adjust to each other to get things to work properly. Don't worry, you won't spoil the impression of the scissoring if something goes wrong during the first session. Practice makes perfect, so feel free to play around with your hips to rub each other's genitals with special excitement. Remember that it is always possible to help with your hands if the partner's sensations aren't that vibrant.
Include penetration to scissoring
The most important rule in taking a scissor sexual position is that you can adjust it based on your preferences. So, why not include anal or vaginal penetration into this exciting process? Depending on the participants of a scissoring practice, you may try the following things.
If your partner is a female:
Try mutual masturbation and use a strap-on to penetrate an anal hole or vagina.
Tease her G-spot with your fingers while rubbing against her thigh.
Stimulate her A-spot by penetrating your partner vaginally. Try with one finger, and then continue with two or even three.
Wear a butt plug to make the process even more enjoyable.
The most advantageous couples can proceed with penetration with a fist.
Hump the anal beads from behind while pleasing your partner.
Use a vibrator to spice up the sensations.
Lick her pussy or an anal hole while scissoring.
Jazz up your experience with a double-ended dildo.
If your partner is a male:
It is possible to penetrate a male partner anally with a dildo or your penis if you are a male as well.
Tease a P-spot of your partner by playing with his anal hole.
Incorporate a massage of the prostate while rubbing your partner's genitals.
Do the blowjob or analingus while scissoring.
Put the anal beads into your partner's hole to get the things even spicier.
Masturbate the penis of your partner during the process.
Be open to experiments
The scissor sex position doesn't imply following any rules. You can just let your imagination run wild and experiment with numerous aspects. What do you and your partner like? Do you like hard sex with piquant sensations? Then you will definitely need to make the pressure higher and the movements faster. Are you all about vanilla sex? Then do the scissoring sensitively and with special care. You can mix different practices during the session. Also, it is possible to use multiple toys and props to make your experience just unforgettable.
Let one of the partners dominate
Why not incorporate the domination factor into your scissoring game? Those partners who lead the session need to ask to perform different commands. You can make scissoring a part of a role-play or a separate activity. It is advisable to discuss the rules of your game beforehand in order to avoid awkward moments and let both partners be satisfied. Scissoring is an exciting process and it is good to know that you can control it to the tiniest detail.
Final Word
Once you decide to include a scissor sexual position into your intimate life, you can explore a completely new potential for pleasure. There are so many variations of scissoring, so you will need to choose the one that works for your couple. It is possible to spice up scissoring with internal and external toys, butt plugs, masturbation, hand teasing, and even more. Everything depends on your imagination and the preferences of both participants. Will the scissor sex pose work for your couple? You will never find out until you try. So, use the tips described above to bring your next sexual venture to the notch.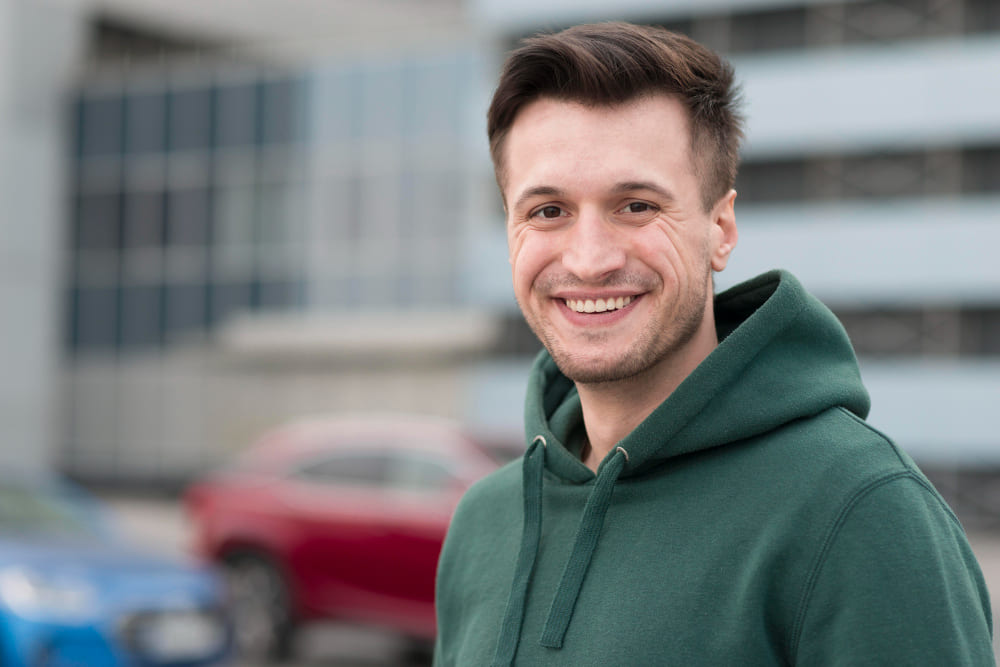 Chris Newman is a renowned dating expert and passionate writer. Through his writing, Chris aims to empower readers with the knowledge and tools necessary to build meaningful connections, enhance self-confidence, and overcome obstacles in their romantic journeys.
His articles and blog posts cover a wide range of topics, including dating tips, relationship advice, self-improvement, and personal growth. Chris is known for his ability to break down complex concepts into practical, actionable steps, making his guidance accessible to readers of all backgrounds.