Modern history is full of talented and outstanding women who contributed to different life spheres. Our heroine is just one of them. Her name is well-known not only for fans of porn film but those who are interested in politics.  Ilona Staller, better known as Cicciolina, will celebrate her 70th birthday at the end of November. The most famous porn star, despite her age, is still slim and sexy. Yes, it looks vulgar, but you don't expect the image of a shy woman from her. Hot pink lips, blue eyes framed by false eyelashes, platinum hair, a thin waist – the star's appearance has not changed for the last half-century. As well as her style – in her seventh decade, she continues to wear skinny jeans, lace dresses with a neckline, and boots with high heels.
This woman's life story is so fantastic that it could easily form the basis of a Hollywood movie script. But, instead, here you have spy games and Italian passions, romances with politicians, and attempts to seduce the most dangerous terrorists (not for pleasure, but the sake of world peace). And also a wedding and a divorce from an artist, whose works today cost millions of dollars.
Ilona Staller: Early Years and First Work
Ilona Staller was born in 1951 in Hungary. Her mother was a midwife, and her stepfather was a Foreign Office official. As a little girl, Ilona wanted to follow in her parent's footsteps and become a doctor. However, having barely started studying medicine, she soon abandoned her textbooks and joined her friends in the yard – it was much more interesting with them to sit on the bench and look at fashion magazines. Ilona liked the beautiful models on glossy pages so much that she decided to become the same, and at the age of 13, she signed a contract with the modeling agency M.T.I.
Newcomers to the modeling business do not earn much money. So Staller got a job of a waitress at The Intercontinental. However, cleaning the rooms and serving restaurant visitors were only part of the young girl's duties. Being relaxed and devoid of complexes, she did not refuse to get to know the hotel guests better. This is exactly why 16-year-old Ilona attracted the attention of the special services. Having recruited a blonde who perfectly knew three foreign languages, they began to receive helpful information about foreign diplomats staying at the hotel.
Marriage and Life in Italy
In her 10th year at Intercontinental, Staller met Salvatore Martini. The Italian businessman fell in love with a lovely maid and proposed marriage by the end of the trip. The girl, who was already quite tired of the monotonous life, answered with consent, and in the spring of 1973, she moved to Italy.
Almost immediately after the move, Ilona met the porn director Riccardo Schicchi. This is how her career in the porn industry began. The most famous films of the 70s with her participation are "Lyceum," where she plays in lesbian scenes, hardcore porn "Red Phone." Ilona also attended TV and radio broadcasts, acted in clips, and took the pseudonym "Cicciolina."
Political Career of Ilona Staller
Perhaps Cicciolina would have continued to act in porn if the leadership of the scandalous radical party in Italy had not invited her to run for parliament in the spring of 1987. But, as you already understood, Anna does not refuse anyone, so this time she answered with consent and three months later took her place in the Chamber of Deputies.
At the meetings, Staller was as active as she was on the set. The actress initiated more than ten legislative acts; however, none was adopted due to excessive eccentricity. The woman spoke out against the death penalty and violence against animals, suggested, following the example of the Netherlands, to support the legalization of soft drugs and sex education at school. She was even ready to have sex with Saddam Hussein in exchange for world peace.
New Era: Music and Marriage
In the early 1990s, her political career was over, and Cicciolina decided to become a businesswoman, but something went wrong. Then the irrepressible energy of the diva found a way out in music. She released several dozen compositions, which are really difficult to listen to.
Soon, Ilona felt bored with music, and she decided that it was time to finally pay attention to the main thing – her personal life. She married American artist Jeffrey Koons. Unfortunately, happiness did not last long, and a year and a half after the wedding, the couple broke up. They have been fighting for the right to bring up their son for ten years. Now, Ilona Staller is almost 70, and she keeps having an active life, shocking the public. Her life is a great example of how a beautiful woman can get everything she wants with ease.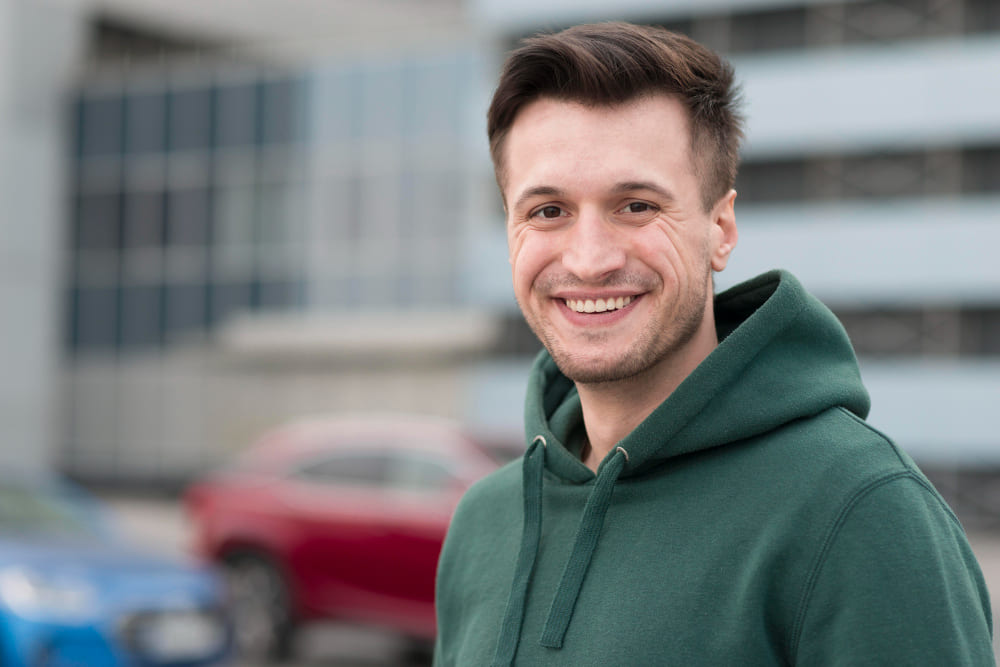 Chris Newman is a renowned dating expert and passionate writer. Through his writing, Chris aims to empower readers with the knowledge and tools necessary to build meaningful connections, enhance self-confidence, and overcome obstacles in their romantic journeys.
His articles and blog posts cover a wide range of topics, including dating tips, relationship advice, self-improvement, and personal growth. Chris is known for his ability to break down complex concepts into practical, actionable steps, making his guidance accessible to readers of all backgrounds.